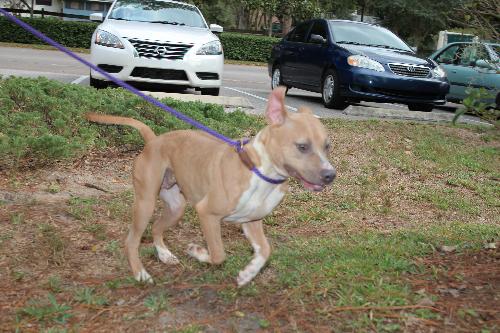 Winter is a great dog looking for a wonderful home! Permanent home or even Foster home needed.
Winter is a wonderful girl! She is about 2 years young, gets along great with all people, and is also dog friendly! Not sure about cats. She's very playful and the typical 2-yearr-old energetic pooch! Currently she is at Ruff World Animal Rescue Looking for a loving forever home for this deserving girl!
Please inquire with us for an application if you are interested in adopting Winter!
Contact
Denise Carey-Costa
Denise.Costa@tales4tails.net
407-222-1803